Here's a quick step by step guide to scanning an object for 3D (technically called photogrammetry) with JigSpace:
Step 1: PHOTOGRAPH YOUR OBJECT
Take 20-50 high-resolution images of the object you want to model from all angles. Make sure to frame the entire object on each image (scroll down for useful tips to getting the optimum results).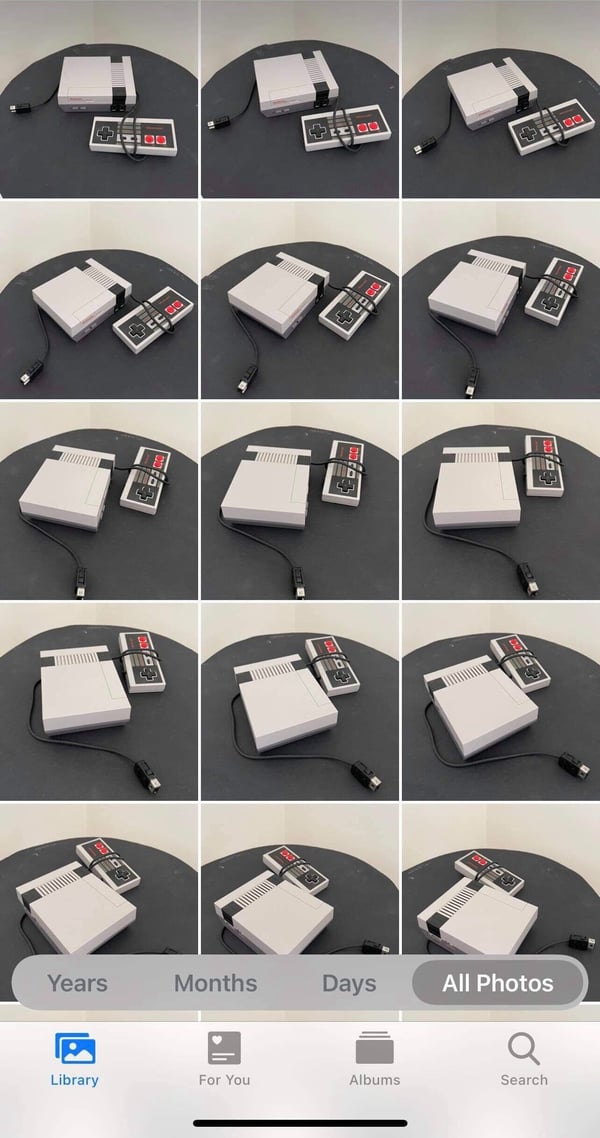 Step 2: OBJECT CAPTURE IN THE JIGSPACE APP
Open JigSpace, load up a Jig and tap the "Object capture" button in the model library sidebar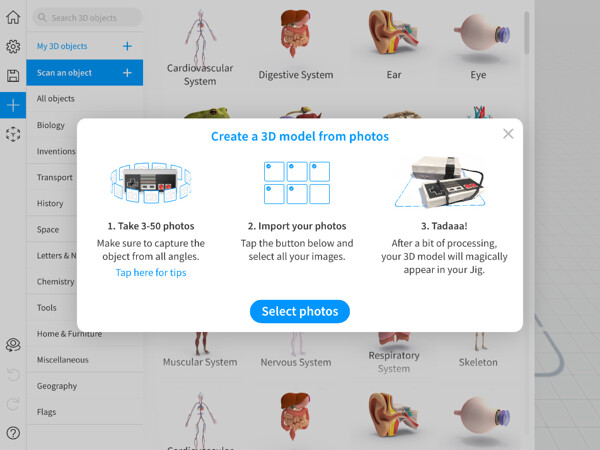 Step 3: SELECT YOUR PHOTOS
Select all your images from your camera roll. (Tip: you can tap and drag to select all of them at once!). After a bit of processing, we will automagically transform them into a 3D object and add it to your Jig.
Step 4: CREATE A 3D PRESENTATION
Your 3D object is now ready to add to a presentation, instructional guide or anything you want to share with the world!
It's your turn! Go and photograph something fun and turn it into a Jig on your mobile device. We'd love for you to share it with us once you're done (just look for the trophy icon in JigSpace
).