We offer a 14 day free trial of Jig Workshop Pro which adds greater functionality and features to Jig Workshop that businesses need to solve use cases like product demonstrations, product training and rapid prototyping.
About Free Trials
JigSpace will not charge you during your free trial, and you can cancel anytime.
We'll send an email to remind you when your free trial is about to end, so you can cancel your Jig Workshop Pro account if you'd rather not become a Jig Workshop Pro subscriber. If you choose to continue enjoying Jig Workshop Pro after your trial ends, you'll be automatically charged for your subscription fee, and your monthly billing cycle renewal will begin on the first day after the free trial ends.


Why do I need a payment method to start a free trial?
We ask for a payment method to ensure you don't have any interruption in service after the free trial. We do this by sending an authorization request to your financial institution to verify that your payment method works.
These requests are not charges, but in some cases, they may temporarily affect your available account balance.
You will not be charged if you choose to cancel your Jig Workshop Pro account before the free trial ends.


How is the payment being processed?
If you subscribe via our website, we use Stripe to process your payment. It's the same payment provider used in products such as Slack, Shopify and Salesforce.
If you subscribe via Apple AppStore, your payment is managed by Apple.
We do not handle your credit card information directly.


Managing your Pro subscription
If you wish to cancel a free trial or paid Pro subscription, you need to cancel in the same channel you signed up in. This can be via Apple AppStore or the JigSpace website.
Cancelling Apple In-App Purchase
If you purchased directly via an Apple In-App Purchase, you can cancel your subscription by going to: https://apps.apple.com/account/subscriptions.
Tap on Jig Workshop Pro
Tap Cancel Subscription or Cancel Free Trial
Confirm.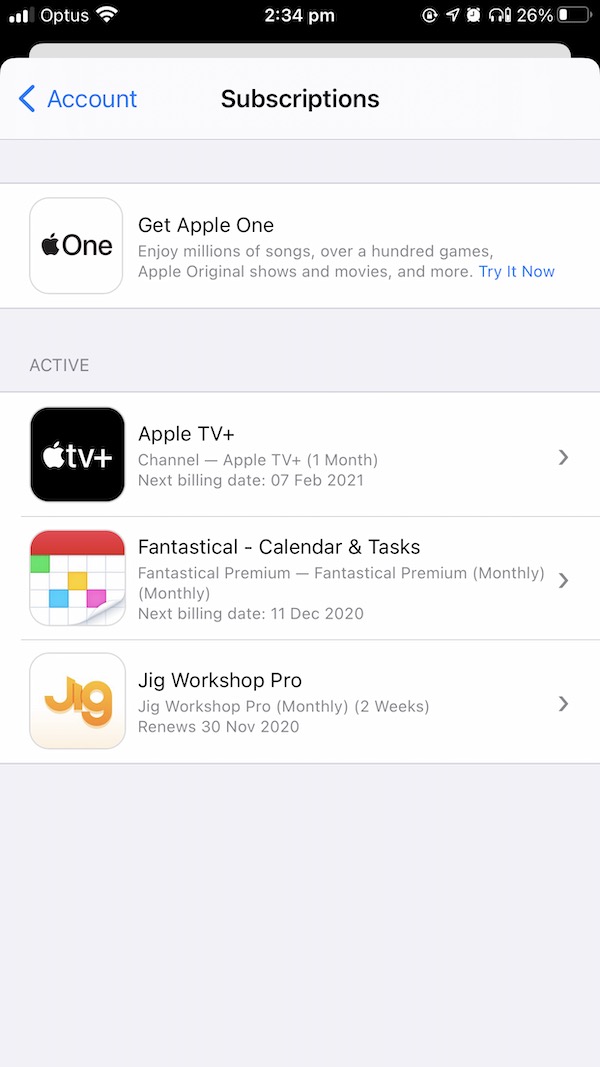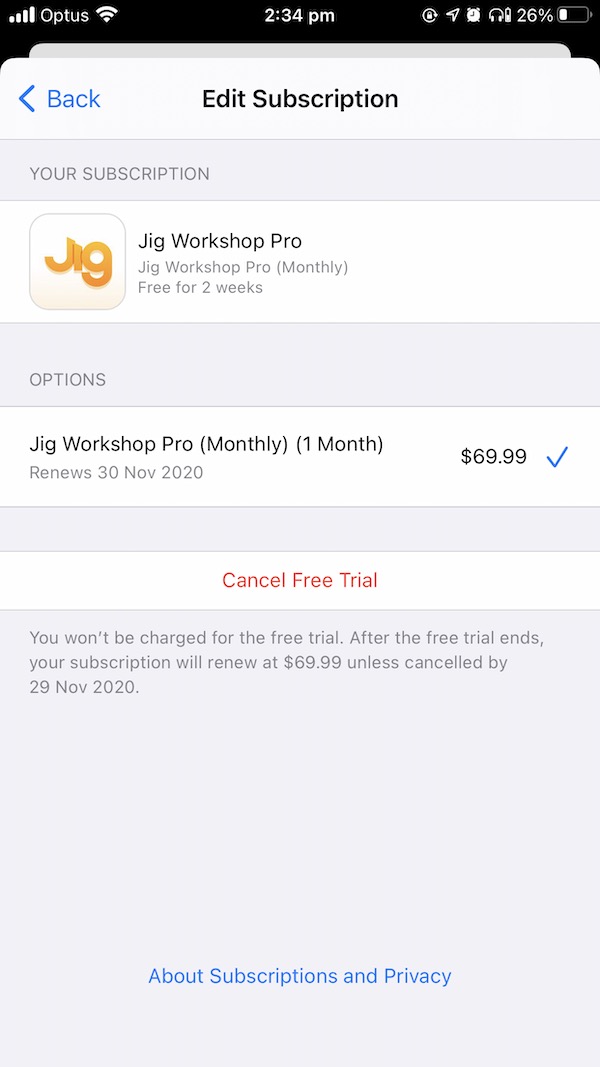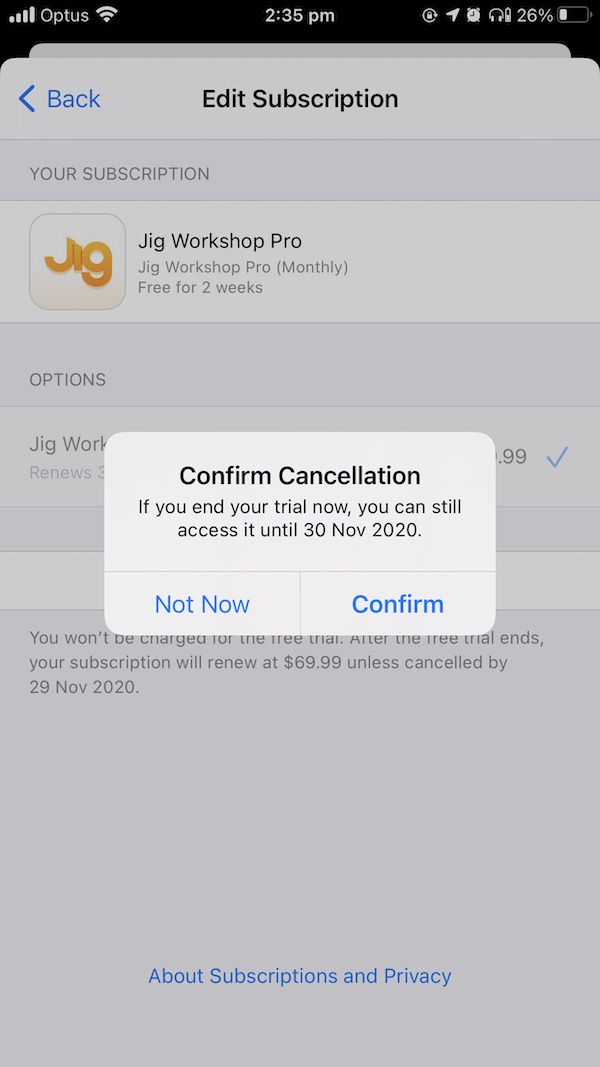 Cancelling Website Self-Serve Purchase
If you purchased or started a free trial directly via our website, you can cancel your subscription by going to My Organisation in the Jig Dashboard and clicking Cancel Subscription.
What happens to your data if you cancel?
If you cancel a Jig Workshop Pro trial or active subscription to Jig Workshop Pro, your user account will revert back to having the limited functionality of a Jig Workshop free account. Any other users you have added to your Organisation Tenant (the "Organisation Tenant") will also revert to this same free functionality.
Any Jigs you created before your trial period began will be still viewable or editable in the Jig Workshop app.
Any Jigs that contained Pro functionality will be viewable, but not editable as they were under a Pro subscription. Any content or data specific to the Organisation Tenant, such as 3D models and custom textures, will not be deleted, but they will be made inactive. If you wish to re-subscribe in the future, your previous files and preferences will again be accessible.
Upon cancellation, any private or public sharing links to your Jigs will become inactive.
If you wish to have your content and data deleted permanently on cancelation of a subscription you can request this by contacting us directly.